When I first moved to Milan, Anche restaurant was called Blu Anche because the interiors were–wait for it–blue. However after a major redesign, the warmer spot goes by just Anche. Not only is Anche one of the best restaurants in Milan's Isola neighborhood, it's one of my favorite go-to places where I'm guaranteed a great meal and great company. Here's a few reasons I find Anche restaurant awesome.
1) The location: in the heart of Isola, a neighborhood that's part of the Porta Nuova intitiative. It's hipster central at the moment but it's going to be completely gentrified in a few years. Not sure if that's a good thing.
2) The vibe: the evening vibe is brilliant. The ape crowd spills out onto the street and since Anche restaurant is located in a quiet part of Isola so the lack of traffic noise pollution makes for a truly convivial evening.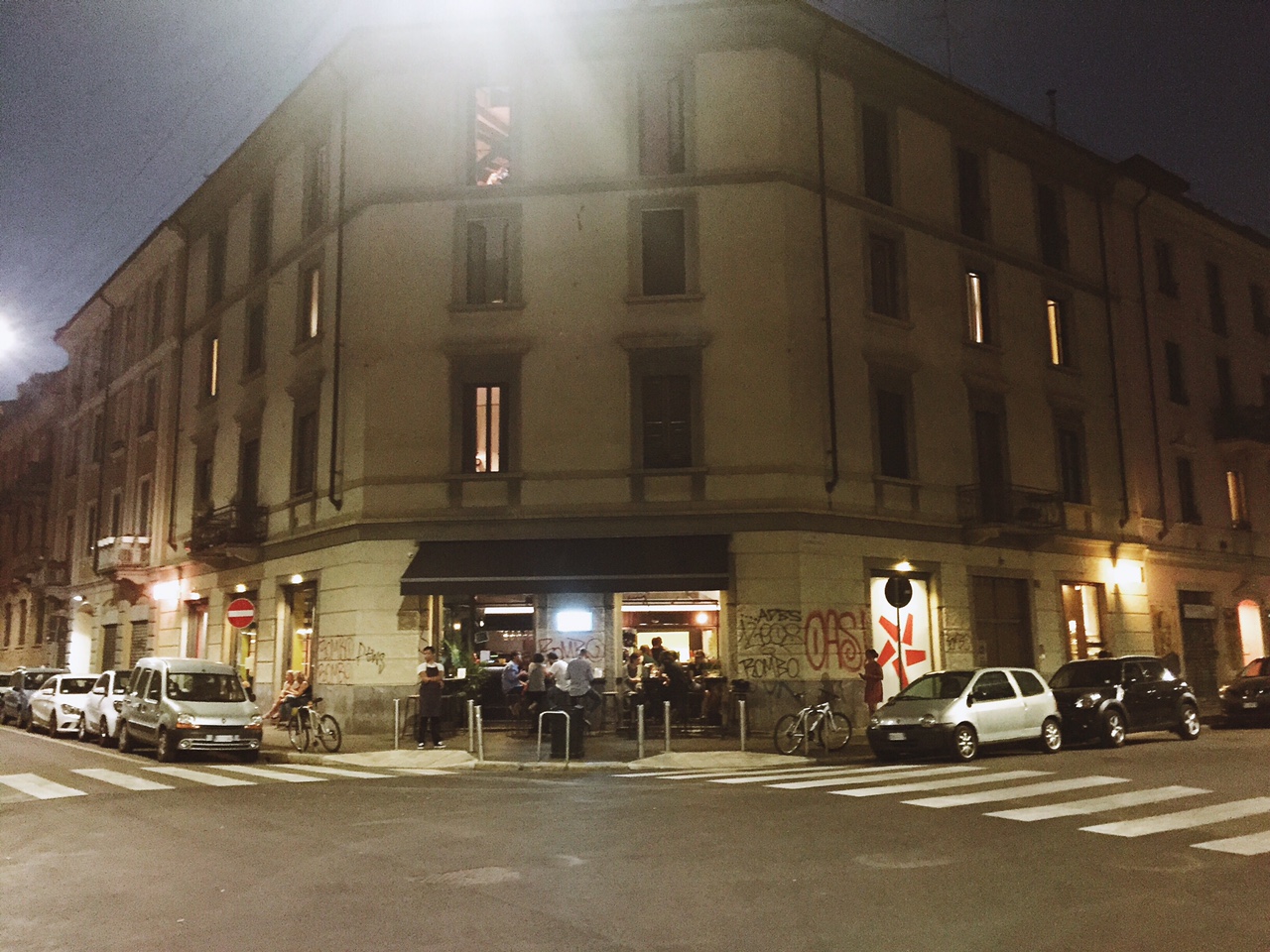 3) The price: it's one of the restaurants in Milan that, like Consorzio in Torino, offers value. High quality at a non bank-breaking numbers.
4) Sunday Brunch: The brunch menu includes pancakes and a full English breakfast!
5) Cotoletta Sbagilatta: Just like Bar Basso is famous for the negroni sbagliato, anche is famous for its Cotoletta sbagliatta. A cutlet cooked in proper Milanese style, but substituging pork instead of the signature veal. They also offer it in a brunch portion.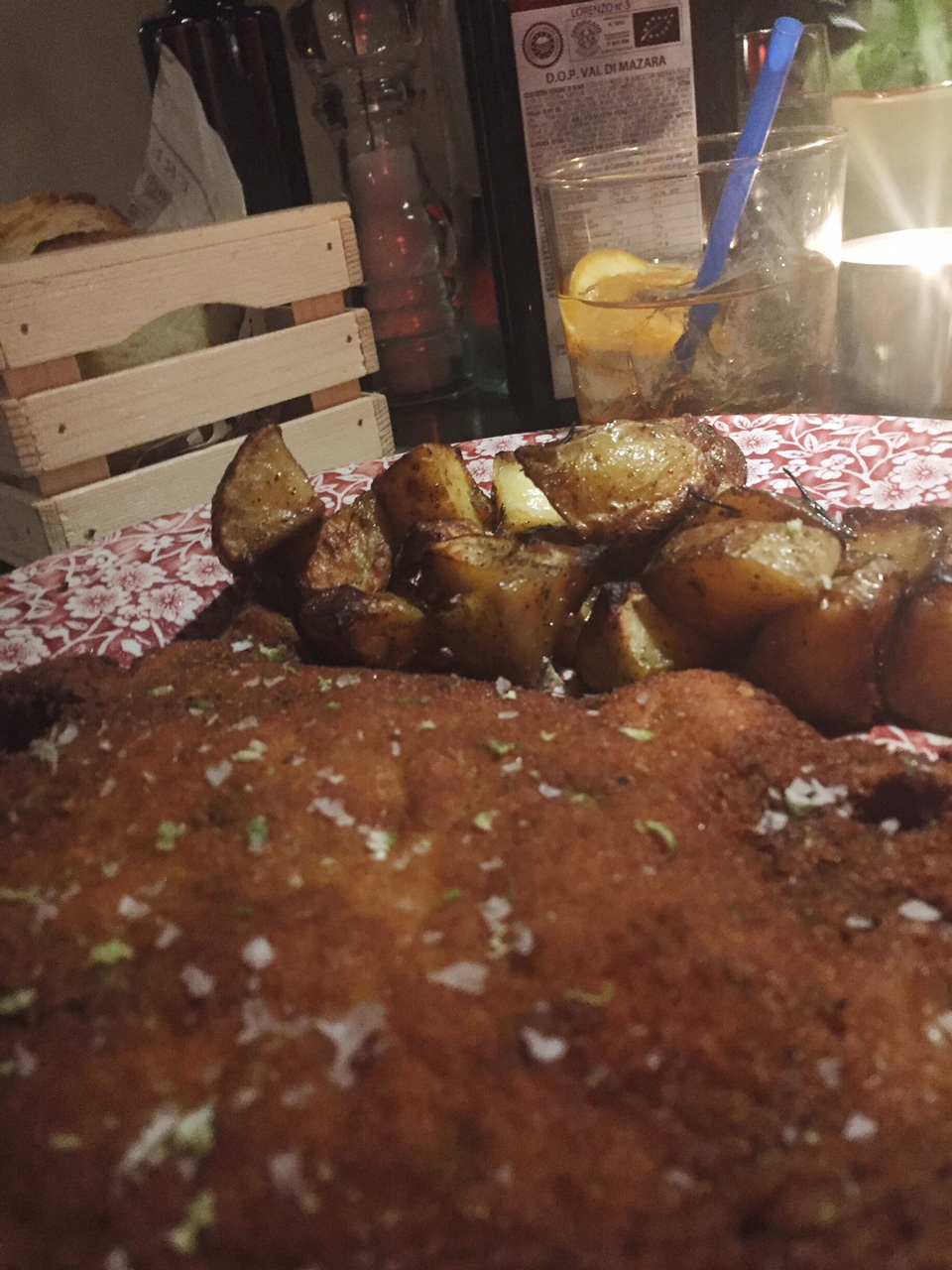 6) Open all day: while the restaurant doesn't offer continuous service, it's open for the entire day for those who want to drop in for breakfast, coffee, and an aperitivo, offering a signature aperitivo spread, too.
7) Portions: They offer half portions of pasta and since they standard sizes are super generous so if you're planning to follow it with a cotoletta or follow a stracciatella crostini, it's not a bad idea to downsize.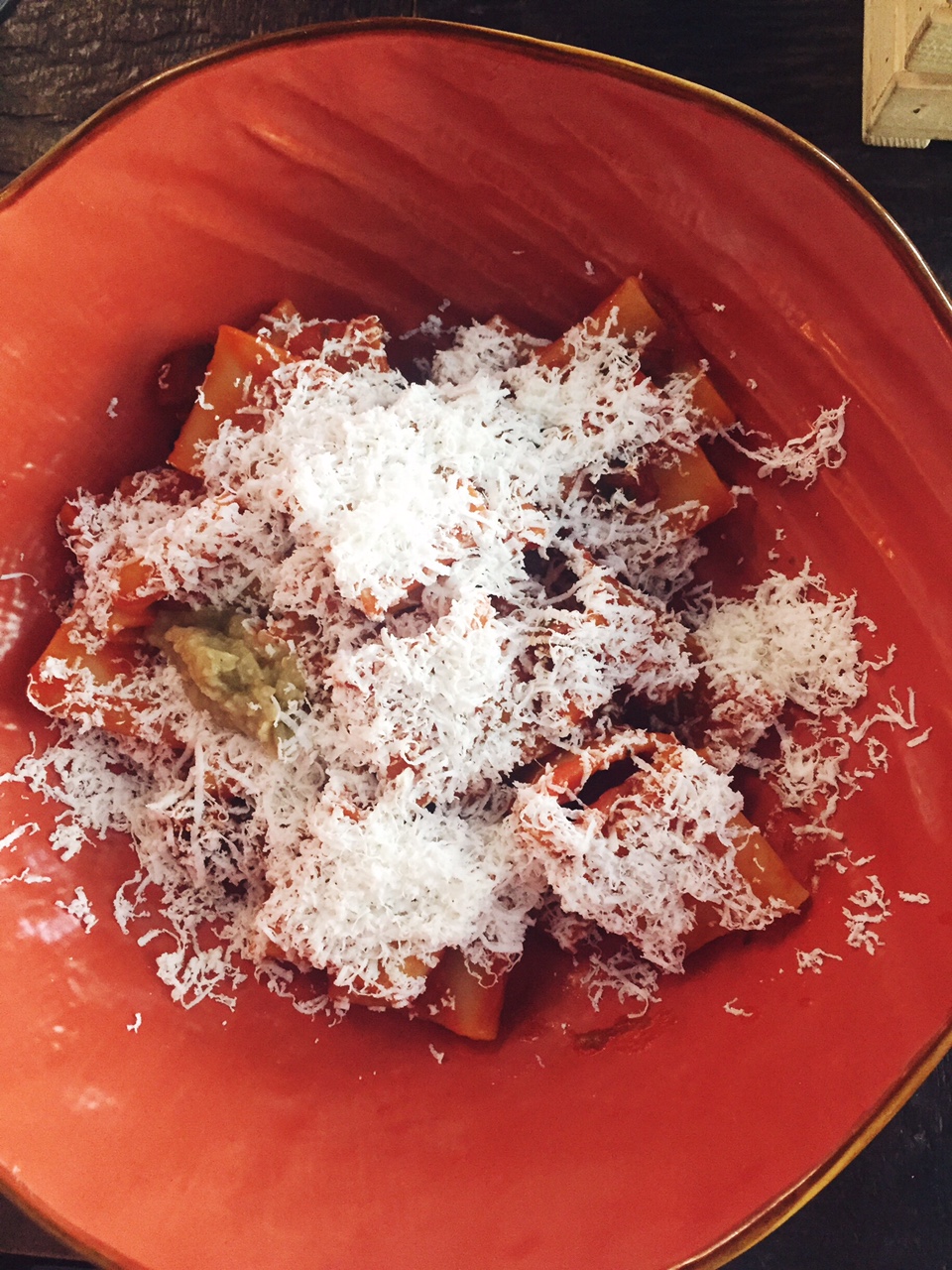 8) Plates: I love all the plateware, particularly the gorgeously floral red and white patterned plate. I am coveting it.
Via Carmagnola, 5;+ 39 331 822 4002
Open seven days
Restaurant: 12.30 – 2.30pm; 7.30pm – 11.30pm (Sunday stays open until 3.30)
Bar: Monday – Friday, 7.30am – 2pm; Saturday, 8am – 2pm; Sunday 8.30am – 2pm
Forno: Monday – Thursday, Sunday: 7.30am – 3.30pm; Friday and Saturday: 7.30am – 4pm
You can also make a reservation on the MiSiedo app. Download it!