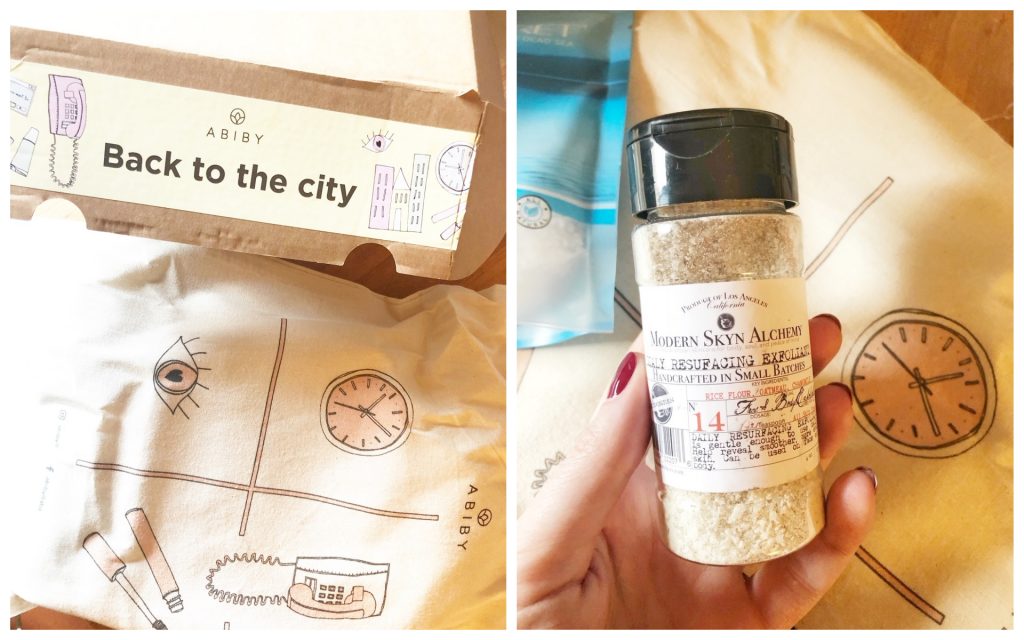 If there's one self-indulgent pleasure in which I enjoy partaking, it's the luxury pampering myself. Whether it's red lipstick, a hammam, yoga, or just a good old-fashioned good night's sleep, I enjoy objects and activities that add some kind of sparkle to my aura. So, needless to say, I'm quite obsessed with the Abiby Beauty Box. And as the holidays are approaching, I think this makes a fitting gift for beauty enthusiasts or even that selfless lady you think should take a little more time for herself.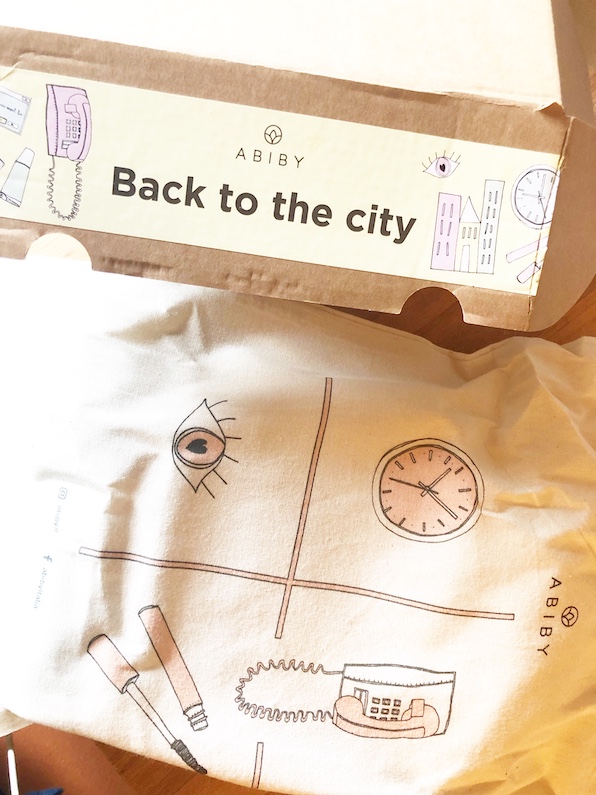 This monthly delivery is the gift that keeps on giving! A dandy little box is filled with four beauty products that cracking open is truly a delight. It literally feels like Christmas morning or getting a gift from someone who knows you like the back of his hand–you know that whether or not it's something you would have ordinarily treated yourself to, you're going to love it regardless!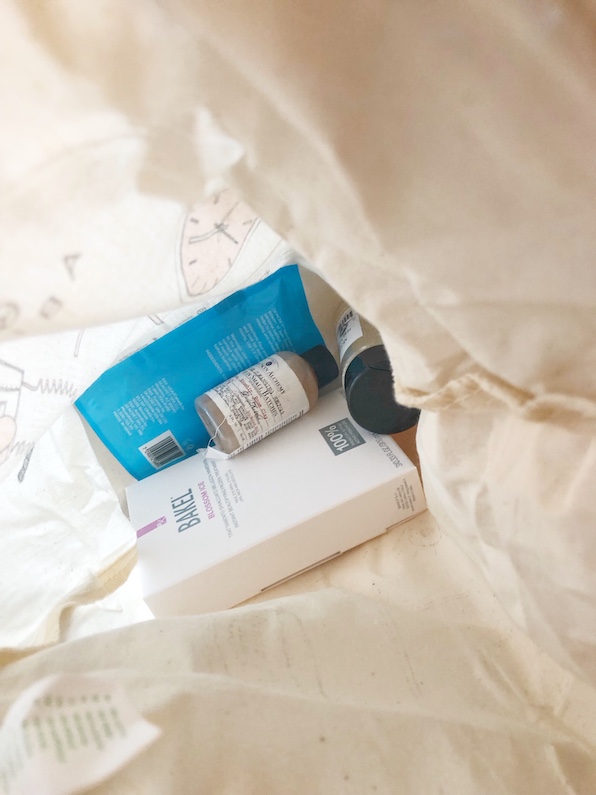 Each box costs just under 30 euro, but if you want to commit to six months, Abiby is running a special for 150 euro (it's usually just under 180). If you feel like treating yourself to something or you want to lift a lady's spirits, this is how to do so.  Check 'em out.
Here's a glimpse inside the Back to the City set:
Bakel Blossom Ice, an Instant Beautifying frozen treatment.  You freeze the little packets then place them to sit on the areas of the face that need some brightening. For me, it's the eyes!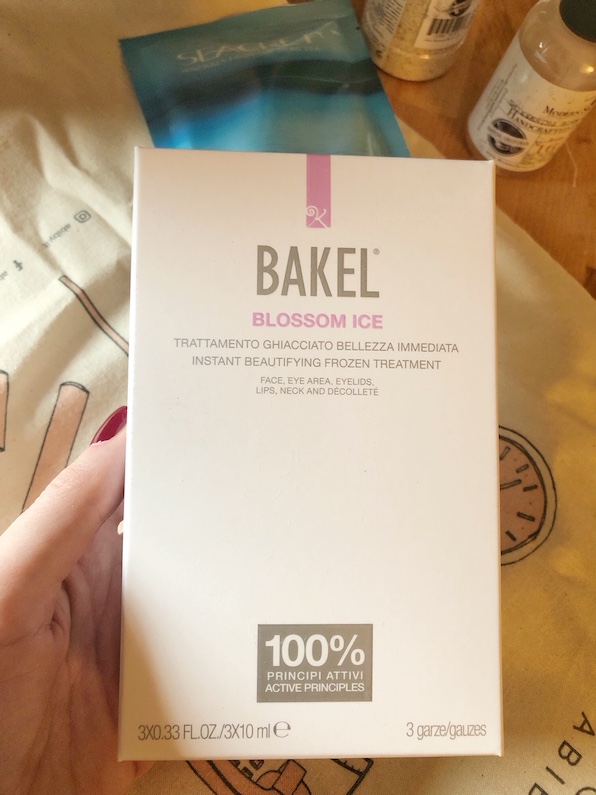 Seacret Dead Sea Bath Salt made with minerals from the fabled Dead Sea. You're to soak in them for 20 minutes and as soon as all the pre-holiday hoopla dies down, I'll be wallowing in a bathtub full!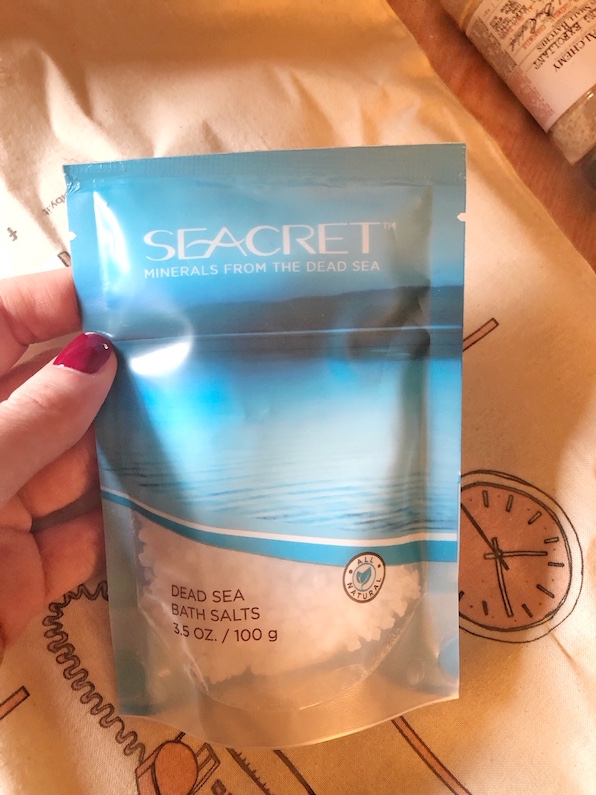 Modern Skyn Alchemy Shimmering Rose Cleansing Nectar, a face cleanser that removes those last traces of make-up complete with vitamin E and rose oil!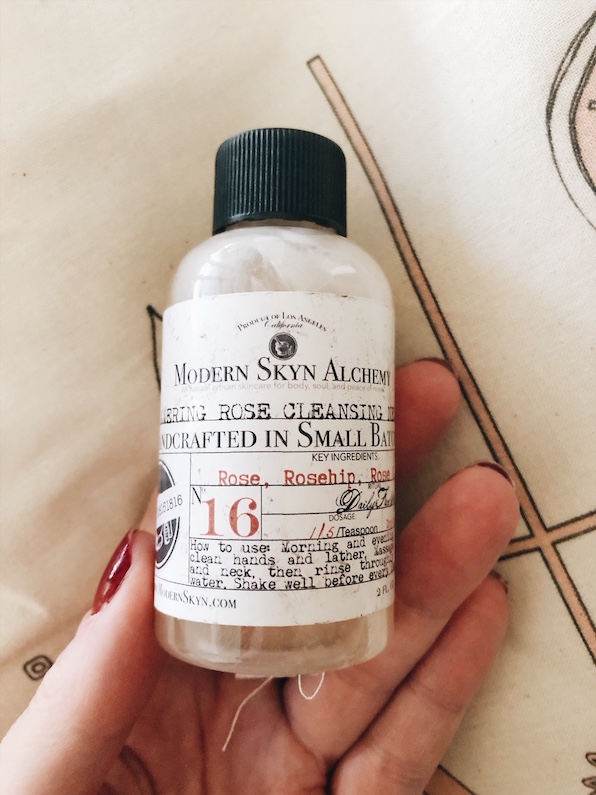 Modern Skyn Alchemy Daily Resurfacing Exfoliant – This can be used daily–Abiby recommends using it after the rose cleansing nectar–to exfoliate both the face and body. This is made with rice flour, oatmeal, and chamomile.