2015 was one heck of a year for Milan, with Expo 2015 and what not. It was great while it lasted but many of us are happy that it's over. And Milan? It's better than ever and just keeps getting as such. One 2015 opening left a truly distinct mark on the city: Fondazione Prada, or the Prada Foundation.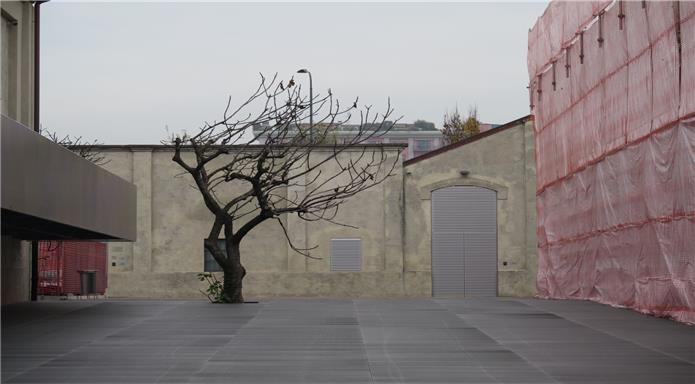 Located in the industrial southeast part of the city in a former distillery, the massive 120,000 square foot complex is the second permanent exhibition space of the Prada Foundation. Dutch architect Rem Koolhaas and his team from REO have—in typical Milanese fashion-designed a series of buildings around of a courtyard, with a gold-covered tower one of the locale's most defining features.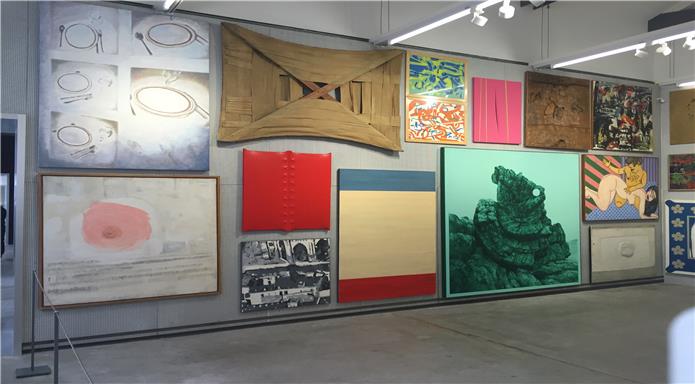 The permanent exhibition includes the Haunted House, which starts at the top and you make your way down through a bewildering collection of art by Robert Gober and Louise Bourgeois. Despite the name, it's not that "scary"; there's no live action whereby someone jumps out to startle you, which is what I was afraid of.  Processo Grottesco will leave you in awe. The fascinating work is  grotesque 3D re-creation of a grotto on the island of Maiorca made from gray cardboard.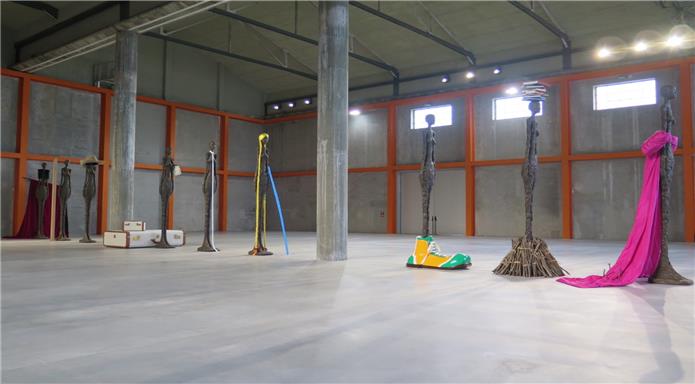 Also part of the permanent exhibition are Dan Flavin's Chiesa Rossa (Pink Church) which located way offsite at the church of Santa Maria Annunciata (Via Neera 24) near the Abbiategrasso metro.
It's made waves among the food press for its Wes Anderson designed Bar Luce which with absolutely no question looks just like something out of one his films.It has continuous hours all day, which is awesome, so you can pop in for a sandwich, coffee, aperitivo. Sit hang out and take a photo of the pin ball machine for Instagram. Plus: free Wifi! And they don't make you feel rushed or bullied. Though there sometimes can be a wait to sit, which isn't that fun.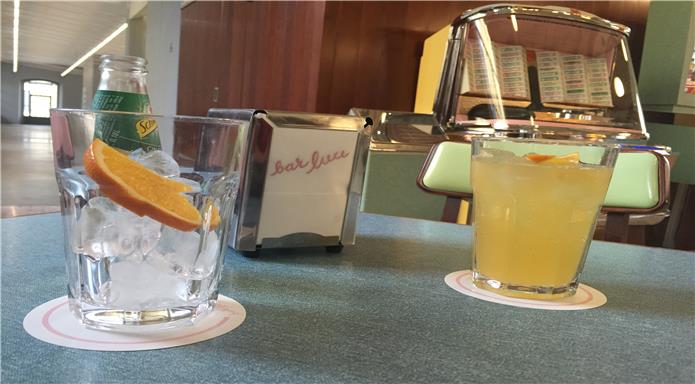 Prada Foundation:
Cover photo: "FONDAZIONE PRADA, MILANO" by MANYBITS is licensed by CC BY-NC 2.0