To be honest, I never cared much for pizza when I lived in New York–save the occasional visit to Roberta's, Motorino or Franny's, and I never would have thought in a million years that one of my regular haunts in Milan would Dry Cocktails and Pizza.
I didn't become enamored with pizza until I moved to Rome and ate it al taglio regularly at places like Pizzarium, Roscioli, and 00100 (now Trapizzino) and the crispy Roman-style pies of Da Remo. In Milan, I just can't get enough of the pies at Dry Cocktails and Pizza.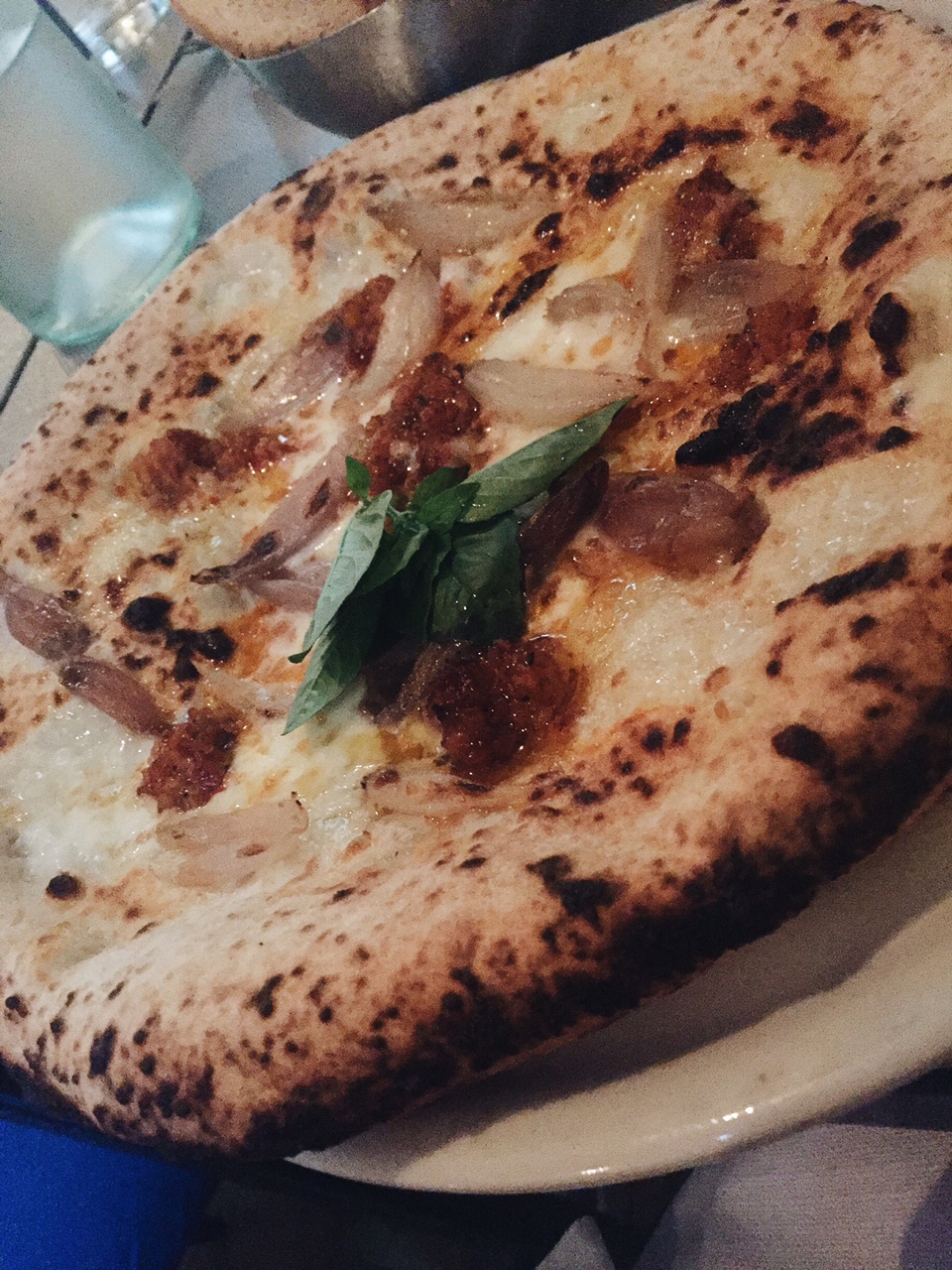 Dry opened in summer 2012 when I still lived in Rome, but I remember Milan friends waxed poetic about this new pizzeria. I tried it that August, and have been hooked ever since. There's just something about the dough, it's super light and you cane at an entire pie and feel just the right amount of satiation without feeling overly full. The Scalogno was my favorite for quite a bit comprised of salted shallots, roasted baby tomatoes and smoked provola cheese, and when that came off the menu I was devastated but the recent appearance of the Ventricina, comprised of salted shallots, ventricina sausage and fior di latte. The basic marinara style is delicious, and you can choose from a number of accompaniments like anchovies, prosciutto.
However, pizza is only one half of the glory! Of the Prohibition-inspired personal faves are the Funky Rooster Cobbler, Mar-tea-ani and the Gin Gin Mule. You'll also find a Sazerac and gin fizz.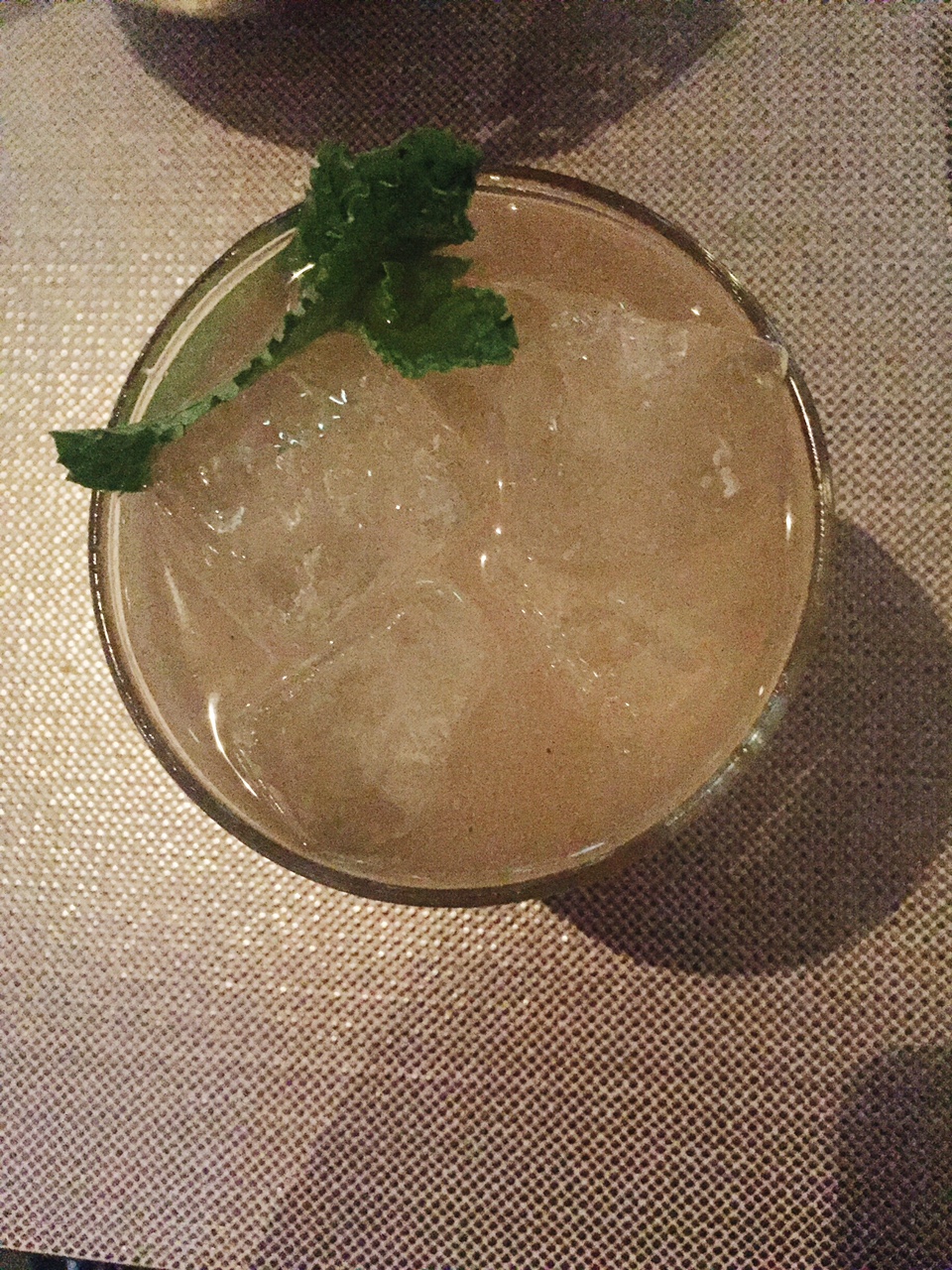 Dim lighting offsets the industrial style decor, and the bar area in the front is busy from pretty much the second the restaurant opens until closing time. They take reservations from 7pm until 9.30, then seating is first come first served.
Photo credit: Diego Rigatti
Dry Cocktails and Pizza
Via Solferino, 33
+ 39 02 6379 3414
You can also reserve here on MiSiedo