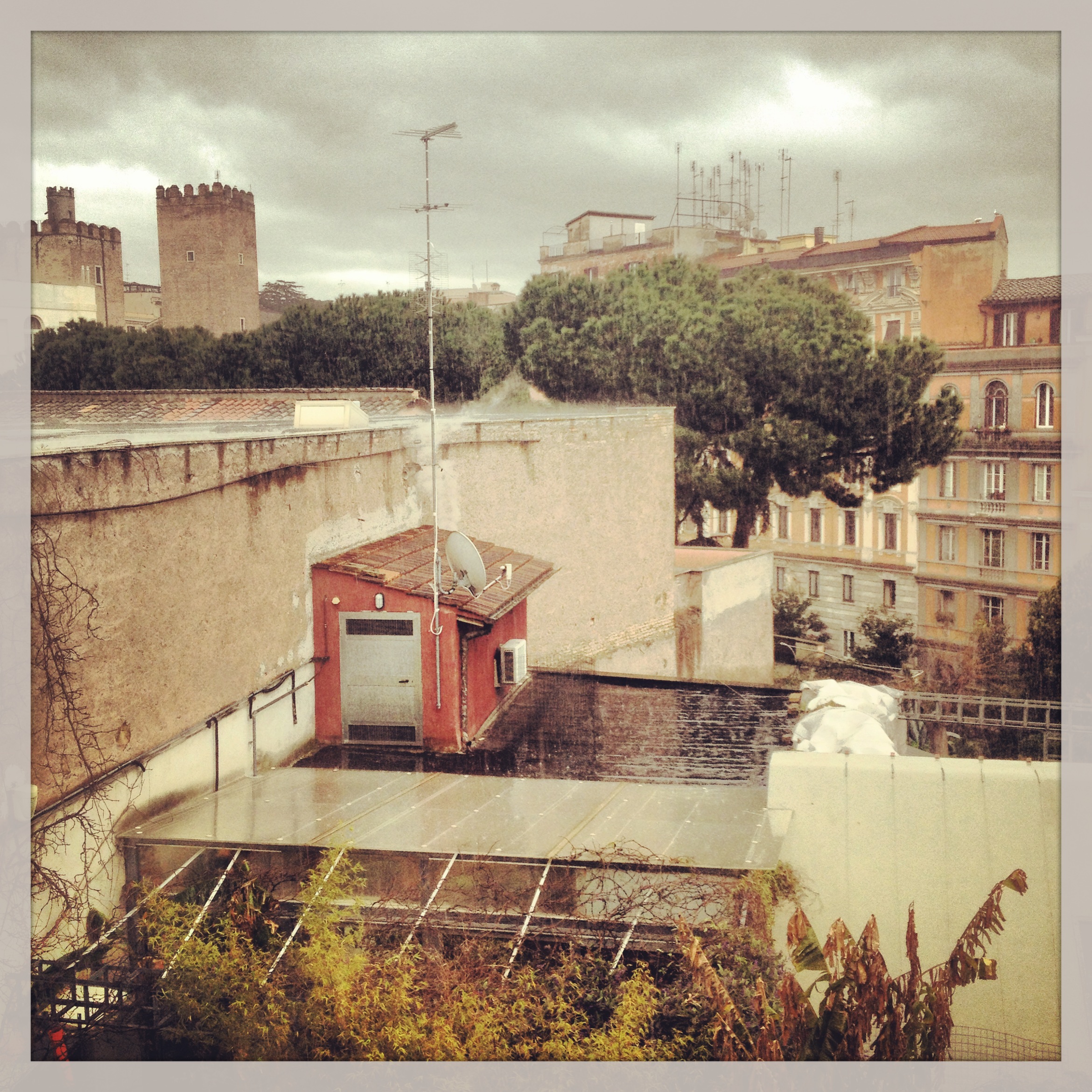 Just when I thought it was impossible for the sky to wring out one more drop of rain, Mother Nature proved me wrong. I thought yesterday's stamina-inducing sunshine was here to stay, but for three consecutive Wednesdays I have schlepped across the spectacular Ponte Milvio in wind and rain to cross a sinister-looking Tiber for the English lesson that I teach in that neck of the woods. I've heard mixed things about the Roman March in general. Some say it's always rainy season while others say it's usually nice by now, and I've even heard that the climate can go either way. Hmmmmm.
Since I didn't get the weather that I was hoping for today, I thought I would share a fitting anecdote from yesterday that, to me, evokes the ideas of change, new beginnings, growth, blossoming and all that jazz, as the first day of spring–or even its eve–should.
When I walked down Via Fori dei Imperiali following mission Roscioli–during which, in addition to the zeppole, I indulged in two tomato suppli and some pizza bianca–the crowds rendered me speechless. I stopped to have a look at the Forum which was filled with backpack-wearing, guidebook-toting tourists, and this was only a prelude to the forthcoming busy season. Wow. There I was, standing over one of the world's most famous sites which sits beside one of the most identifiable landmarks of all time. People travel from just about every nook and cranny on this planet to visit the remains of Ancient Rome and I currently live less than ten minutes away from them on foot. I'm one lucky (and incredibly thankful!) girl. Happy Spring!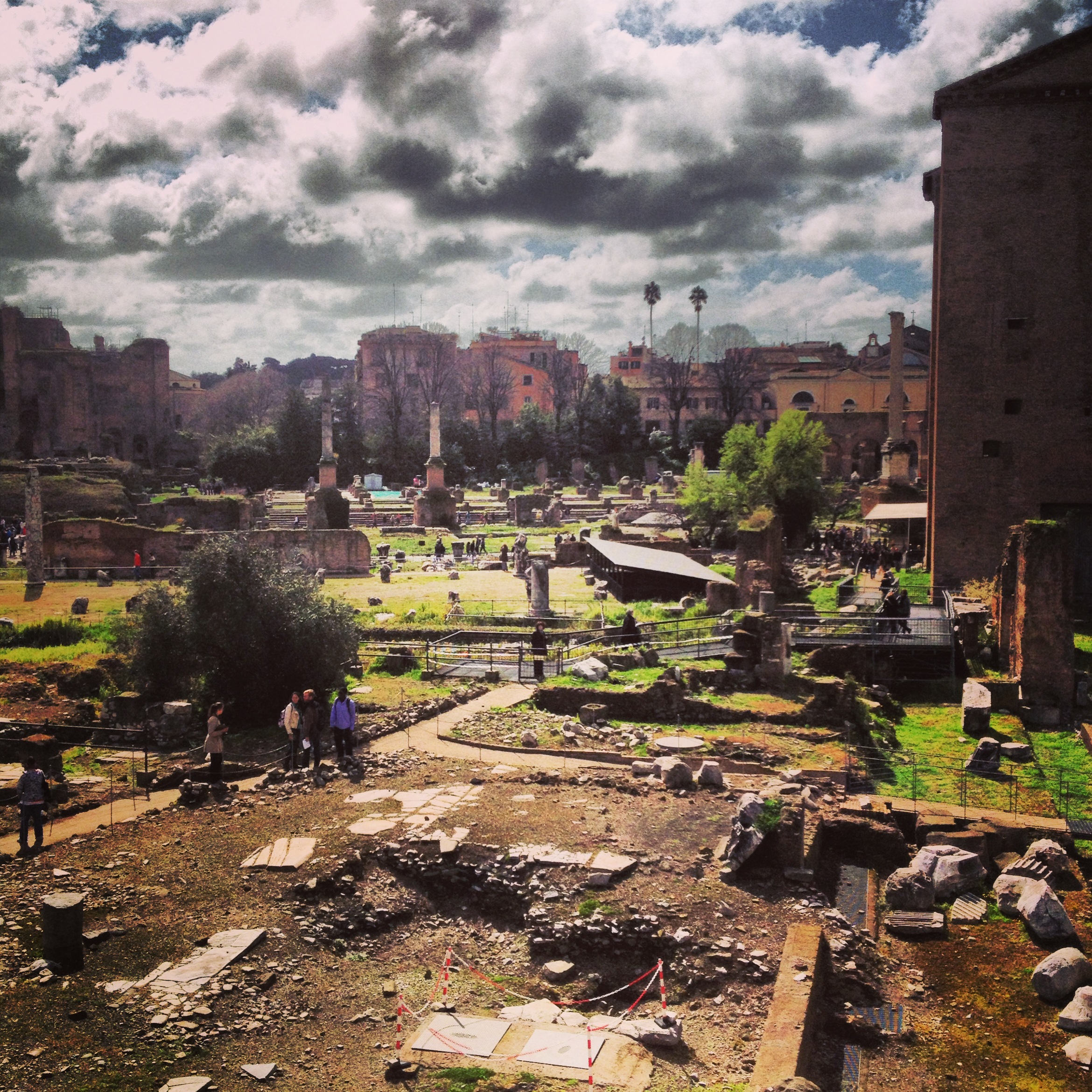 The Forum; March 19, 2013